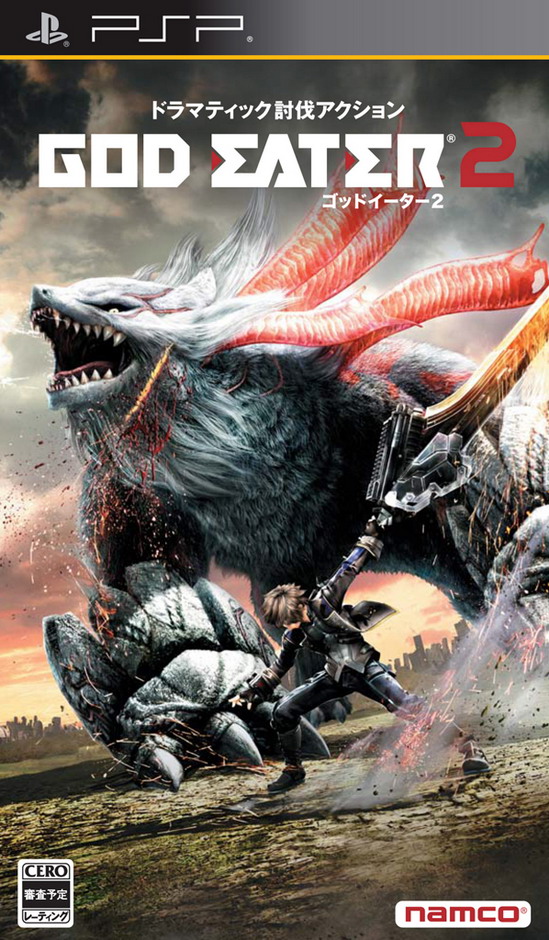 GOD EATER 2 v1.40 (JAPAN)
Publisher: Bandai Namco Games
Genre: Action
Release Date: 13 November 2013
Disc ID: NJPH-50832
Game Format: ISO
Language: Japan
In a post apocalyptic future, a new incurable pandemic has stricken the already decimated populous; it is up to the Fenrir, wielders of extraordinary God Eater weapons to investigate. Featuring a new protagonist, new monsters, new weapons and new gameplay elements that accentuate the already hectic gameplay of yore, players will be hard pressed in defeating their new foes.
In addition is the introduction of the "Blood Art System" – a means to visually string together an array of attackes with additional status attributes for unreal battle evolution. In development for over 3 years, God Eater 2 aims to bring players an enthralling action experience with top notch control so that no beast can escape through lack of skill.
SCREENSHOT
DOWNLOAD
Encrypted Update Folder: [
KUMPULBAGI
] [
MIRROR
] 395 MB
Password Encrypted Update Folder:
http://www.nicoblog-games.com
INSTALL
- Download file .ISO dan folder updatenya,
- Salin file .ISO ke folder iso yang ada di PSP.
- Salin folder update ke dalam folder PSP/GAME/ yang ada di PSP.
NOTE: Versi 1.40 ini tidak dapat berjalan lancar di emulator PPSSPP (sering crash pada saat misi). Jika ingin memainkan game ini di PPSSPP, download versi Clean nya di atas.